---
Ortho-Bionomy® is a neurological and structural based work that enables the body to self-correct without pain or force. Grounded in principles, it is a simple, organic work that capitalizes on the body's ability to understand itself as a whole.Working through the nervous system's intelligence, it engages the bodies self corrective reflexes promoting self-recognition, deep healing and overall well-being.
---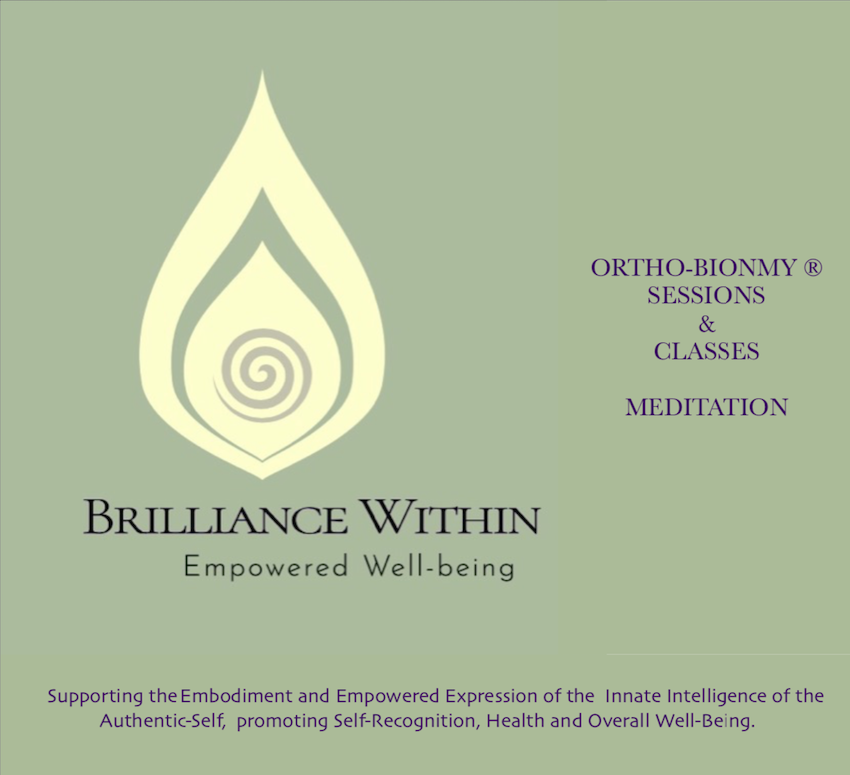 ---
Ortho-Bionomy is the most whole modality of any that I have studied. At its center is respect for the individual at all levels of being. My Practice of Ortho-Bionomy has confirmed for me the wondrous effects of approaching the individual as a living whole:body, mind, emotions, energy, soul and spirit.
Luann Overmyer, Ortho-Bionomy, A Path to Self Care
---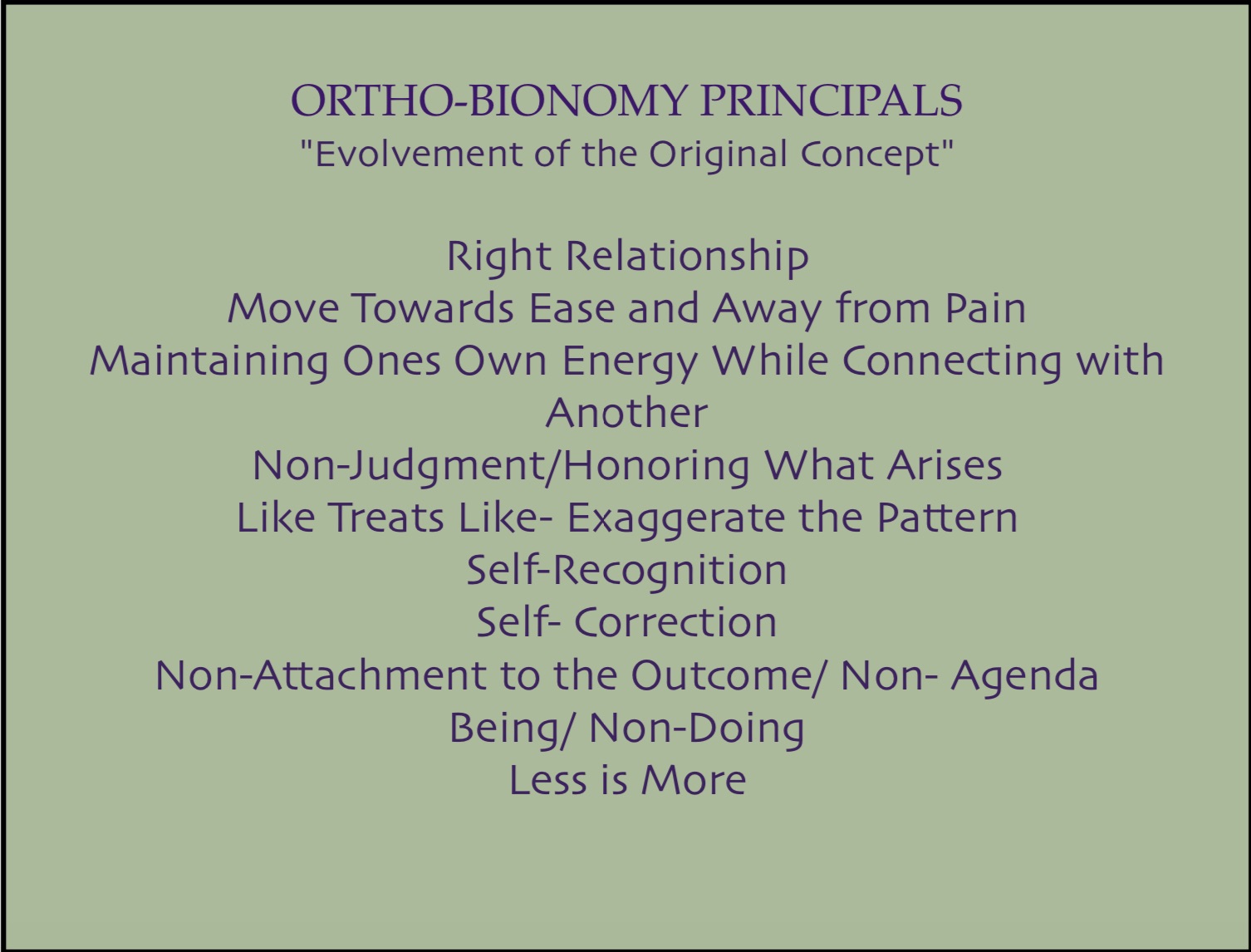 ---
If you are interested in classes you can check out the Rocky Mountain Ortho-Bionomy® Center (click here) or for information or to register for classes outside of Colorado (click here). You can also access the Society of Ortho-Bionomy International® (click here) website.
Thank You for your interest.
---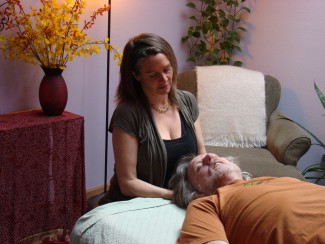 For an appointment call 970-261-9459
"Change can only come about when the corrective in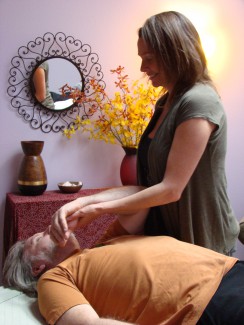 stincts of the body are summoned up in such a way that the body does not resist this change. Anything beyond this is force, which applied too much, leads only to rebellion of the self instead of a reunification of the harmonic whole."
Orho-Bionomy® and Society of Ortho-Bionomy International® are registered trademarks and used with permission.